Mortgage Minute: The Best Way to get a Down Payment
Date Posted: November 10, 2020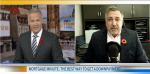 With the thought of real estate booming, you may be considering the purchase of a new home; but don't necessarily have the money for the down payment. Do not worry as there are many different ways to get a hold of that down payment you are needing.
For first time home buyers, they have the opportunity to borrow from your RRSP. First time home buyers can withdraw up to $35,000 from their RRSP with out having to pay taxes on the amount. Another option would be to take money out of your TFSA. This is a great opportunity to save money and not pay interest on the income taxes that occur.
For different options to get a hold of a down payment, reach out to a Mortgage Broker today!
To view the Mortgage Minute with Frank Napolitano; click here
Contact your Mortgage Broker today for trusted advice