Where the parties currently stand on Housing Affordability- Federal Election 2019
Date Posted: October 8, 2019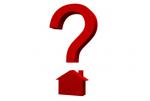 As we approach the half-way mark of campaign season for the upcoming federal election this month, Mortgage Professionals Canada has gathered the latest campaign pledges from the major political parties.
A quick summary of the party platforms can be found below, in order of caucus size in the last parliament:
Liberal:
Increase maximum household income for the FristTime Home Buyer Incentive in Greater Vancouver, Victoria, and Toronto to $150,000 while also increasing the maximum household income qualifier from 4x to 5x in those same regions.

Introduce a 1% annual vacancy and speculation tax on applicable residential properties owned by nonresidents and non-Canadians.
Conservatives:
Adjust the mortgage stress test to ensure firsttime buyers aren't unnecessarily prevents from accessing mortgage and work with regulators to remove stress tests from mortgage renewals.

Increase amortizations for insured mortgages to 30 years for firsttime buyers
NDP:
Undertake study of mortgage stress test qualifying rate.

Look to create an exemption process for borrower looking to change lenders at renewal.

Reintroduce 30-year amortization for insured mortgages for first time home buyers.
Bloc Quebecois:
Introduce green energy renovation program.

Allow access to RRSP funds for victims of natural disasters for repairs and rebuilding homes.
Green Party:
End firsttime home buyer programs and focus on affordable housing.

Create a Coop Housing Strategy to update how co-op housing is financed.

Appoint a Minister of Housing.
To read more from the highlights and further detailed party statements, check out the article from Mortgage Professionals Canada here.